When most people think of Utah's outdoor beauty, their mind wanders east to the Wasatch Range or south to the state's great national parks. Most people don't think to simply turn around and look right behind them—right in their own backyard.  If they did, they would find one of the state's most beautiful treasures.
The Jordan River Parkway is a spectacular 50-mile park notable not only for its length, but for the fact that it is easily accessible to the majority of Utah's citizens.  Extending from Utah Lake to the Great Salt Lake, it is within miles of hundreds of thousands of homes, from Saratoga Springs to North Salt Lake.
If you have even an hour to wander the trail, you're sure to pass through shady groves, preserved wetlands, manicured fields, and windswept vistas.  You'll hear birdsong and rustling leaves to drown out nearby traffic.  You'll see panoramic views of the mountains and acres of verdant farmland.  All along the way, the Jordan River will be your murky, yet powerful, companion.
Personally, I love the parkway so much because it preserves nature in our midst.  On an evening run, I often see flitting monarchs, swarms of swallows and curious deer.  I love it because I can bike from my parents' home in Sandy to my sister's home in Rose Park and enjoy uninterrupted beauty and peace the entire way.
The Jordan River Parkway is a mix of manmade and natural beauty with bridges and bluffs, pavilions and pelicans, miles of trails and groves of trees.  It is a gift from the cities who are lucky enough to fall along its path. I'm so grateful for the local government workers who clear the trails of snow in winter and trim wild grass in the summer.  They create an amazing amenity for adventurers who don't have the time or means to ski, hike, mountain bike or otherwise enjoy the bountiful nature for which we're known.
Instead, the parkway is the everyman's playground—a place for families to gather, athletes to train, children to skate, and couples to wander.  If New York has Central Park as an oasis for its city dwellers, we're lucky to have a sanctuary that is equally accessible and beautiful—and much, much larger.  Before the summer is over, be sure to visit this marvelous treasure and leave feeling refreshed.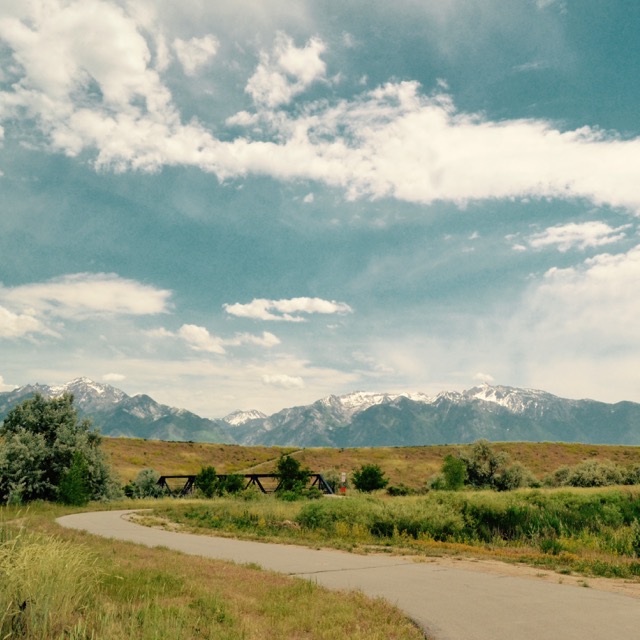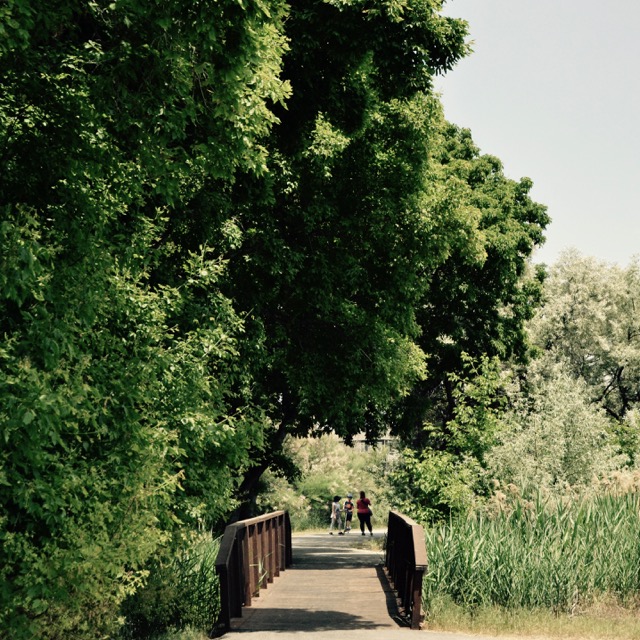 Written by: Rebecca Burton